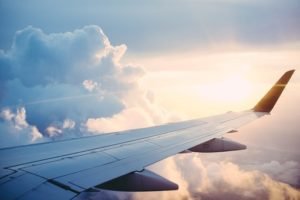 It's not as easy to find people who can honestly say that they have no fear of anything. These days, there are different phobias that people have to deal with on a daily basis. In some cases, these fears may seem irrational but there are cases when these are deeply rooted in trauma. These fears may seem irrational and therefore harmless, but they can actually hamper the way you function in daily life.
People vary when it comes to the things that they are afraid of. One common fear is that of flying. You can encounter adults on a plane who can't muster up enough courage not to cringe upon takeoff. Some fear landing. And then there are those who sweat bullets mid-flight.
Over the years, there have been numerous remedies that supposedly serve the purpose of helping those with a fear of flying overcome this challenging hurdle in their lives. These days, more and more people are resorting to hypnosis for even the smallest chance of getting their lives on track.
When it comes to hypnosis, it's not only ideal for those with a grave fear of flying. It's an alternative solution that you can try out if you're experiencing even the slightest form of anxiety whenever you have to get on an aircraft.
You might be thinking that mild anxiety is not reason enough for you to invest in hypnotic counseling. What you should understand is that mild anxiety, when left unaddressed, can easily worsen as the days go by. At some point, if can even turn into a full-blown phobia that, by then, will be even more difficult to address.
There's no single experience that can describe the fear of flying as it takes different forms depending on the behavior of people who're inflicted by it. However, there are overlaps when it comes to these manifestations. Commonly, people are afraid of crashing, not being in control of the situation, and claustrophobia.
Even someone who has flown numerous times can still bear some type of fear with every trip. With hypnosis, the professional gets to the bottom of this fear. The hypnotist is there to help you understand why you may be afraid and what potential reason there is that supports it.
The great thing about hypnosis is that it gives you a clearer grasp and understanding of your situation. As a result, you can better pinpoint your anxiety triggers and address them accordingly. Over time, there's a far better chance of you being able to eliminate your fear of flying or at least reduce it by a significant degree.
Instead of worrying about your next trip, you can actually start looking forward to it and enjoying every moment that you're up in the air. And if you want to get started on this kind of life-changing journey, do consider visiting a hypnotist like those from Hypnosis Houston.
What sets them apart is their customized service, which means that every plan is designed for a specific person. There are no templates or fixed approaches to hypnosis and so they make sure that the service you get is tailor-fit to your requirements.
Contact Us At:
Hypnosis Houston
2909 Hillcroft Ave #515
Houston TX 77057
Phone: (713) 789-0713
http://www.hypnosishouston.com/