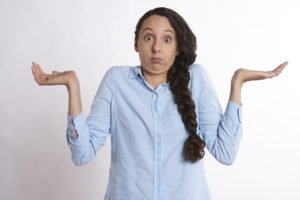 Do you not have a thorough understanding of hypnosis? Do you want to learn more about what it is and how it can help you to improve your lifestyle? In this blog post, we'll cover all of the critical questions that hypnotherapy no longer has to be misunderstood.
Carry on reading to find out more and answer the question, "what is hypnosis and how does it work?"
What Is It?
In its purest form, hypnosis is a powerful state of relaxation that enables the patient to focus the mind better. Because you can use more of your brain to tackle problems, hypnotherapy is considered an excellent option for various conditions. Here at Hypnosis Houston, our services range from weight loss and quitting smoking to getting over a fear of flying. We also deal with insomnia and manage ​stress and anxiety​.
In your trance-like state, our subtle suggestions will be picked up by your subconscious and boost your willpower, enabling you to overcome your phobias and resist temptation.
What Is A Trance?
Don't worry because there isn't going to be a man with a pocket watch asking you to moo like a cow.  The hypnotist will encourage a state of deep concentration and relaxation, which is a lot like daydreaming.  If you're scared about losing control, you shouldn't be, as the whole process is centered on the client being able to hear and respond to advise.
How Does It Work?
Once you're in a trance, which a hypnotist induces using words and images, your hypnotist will offer suggestions tailored to helping you achieve your goals.  They aren't direct tips aimed at making wholesale changes in the moment – that doesn't work.  Instead, they will be subtle and aimed at your subsconscious to alter your brain's attitude.
Take weight loss as an example. Although you want to shed the pounds, in the back of your mind, you might think it's impossible. In this case, you'll never fully commit to the process and, therefore, reach your fitness goals. Primarily, hypnosis trains your mind to think differently about specific topics.
And, because you're in a heightened state that's perfect for absorbing information, you're more likely to take it on board. Once the session is over, you will wake up naturally, or your hypnotist will gently break the trance.
What Should You Consider Before Choosing A Hypnotherapist?
 With over 30 years​ of practice in the field, we understand how to tailor the experience to suit each patient. Plus, we have the qualifications to back up our services.
If you would like to schedule an appointment, all you need to do is to call us now on ​713 789-0713​ and speak to a dedicated advisor. We're happy to answer your hypnotherapy questions! 
Learn More About Hypnosis and How It Can Help You…
Contact Us At:
Hypnosis Houston
2909 Hillcroft Ave #515
Houston TX 77057
Phone: (713) 789-0713
http://www.hypnosishouston.com/